On-surface UHV chemistry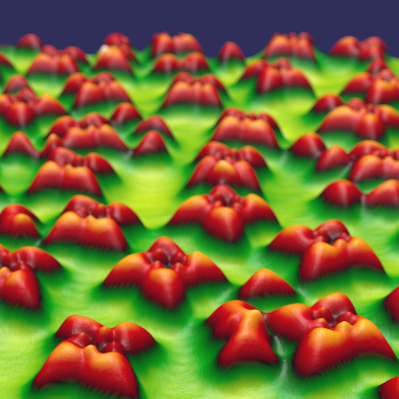 High-resolution SPM imaging allows us to identify the chemical structure of molecular reactants and products on surfaces under UHV. We try to explore new routes to driven chemical reactions not only on metal but also on insulating surfaces using different external stimuli (heat, light, tunneling electrons, etc.).
O. Stetsovych, M. Švec, J. Vacek, J. Vacek Chocholoušová, A. Jančařík, J. Rybáček, K. Kosmider, I. G. Stará, P. Jelínek, I. Starý
From helical to planar chirality by on-surface chemistry
Nat. Chem. 9 (2017) 213 - 218.
J. Hellerstedt, A. Cahlík, M. Švec, B. de la Torre, M. Moro-Lagares, T. Chutora, B. Papoušková, G. Zoppellaro, P. Mutombo, M. Ruben, R. Zbořil, P. Jelinek
On-surface structural and electronic properties of spontaneously formed Tb2Pc3 single molecule magnets
Nanoscale 10 (2018) 15553 - 15563.